Regular price
Sale price
$27.00 USD
Unit price
per
Sale
Sold out
NEW COLLAB FROM KINK3D & LEATHERDADDY SKIN CO
LeatherDaddy's NEW Cage Cream is meticulously crafted right here in the US, synergizing with the cutting-edge design prowess of KINK3D. Our unique formula is optimized for softness, longevity, and utmost comfort. We've honed our cream to perfection, so your focus remains on indulging in extended periods of delightful restraint.

Made from a harmonious blend of nature's best, our Cage Cream collab is ideal for those constantly on the move. From a brisk walk in the park to those steamy marathon sessions, this cream ensures you remain chafe-free and cozy – letting you enjoy it safe without the chafe. In fact, its comforting touch is so profound, you might just forget you're all caged up.

For the best experience, a simple regime suffices: a couple pumps of Cage Cream, your trusty KINK3D Cobra™ cage, and the spirit of adventure. If you're stepping into this world for the first time or are a seasoned player, our cream complements every chapter of your locked journey.

🔐 Lock & Luxe:  Dedicated to those in devotion, our Cage Cream ensures your prized possession remains pampered, protected, and perfectly confined.
🚫 Chafe's Worst Enemy: Dive deep into the play without a hitch. Our blend gives you a friction-free experience, letting the game go on... and on.
🌹 Unwavering Comfort: From those fleeting moments to day-long escapades, trust us to keep things consistently comfy — everywhere you need.
💦 Soothing Embrace: Harnessing nature's elite, our formula guarantees a sensation that's chilled, poised, and utterly serene. Always be on top of your game even when you're on bottom.

Need application tips or have questions? Shoot us an email. We're always here to make your experience seamless and sensational.
Ingredients

MADE WITH PLANT-BASED INGREDIENTS:  🌱 Shea Butter: U.S. sourced magic, enveloping skin in deep, velvety moisture. 🌵 Aloe Vera Leaf Juice: A touch of nature's cool, easing and revitalizing your delicate spots. 🥥 Coconut Oil: Lightweight luxury, adding that sleek, non-greasy barrier with an antibacterial finish. 🌰 Castor Seed Oil: Hydration hero, keeping things smooth without the slick. 🏔 White Clay: Nature's gentle absorbent, capturing excess moisture with finesse. 🍚 Colloidal Oatmeal: More than just a morning meal, it's the comfort cloak for your skin's every whim, absorbing sweat & oil throughout the day. Shea Butter, Aloe Leaf Juice, Water, Glycerin, Coconut Oil, Sunflower Seed Oil, Jojoba Seed Oil, White Clay, Colloidal Oatmeal, Castor Seed Oil, Calendula Flower Oil, Passion Fruit Seed Oil, Stearic Acid, Myristyl Myristate, Cetearyl A cohol. Ceteareth-20. Givcerv Stearate. Cetv A cohol. Rice Bran Oi. Acai Fruit Oil, Ethylhexylglycerin, Polysorbate 80, LeatherDaddy Fragrance Oil.
How to Use

Apply a couple pumps of Cage Cream and your trusty KINK3D Cobra™ Cage. Apply throughout the day as needed to help with chafing, pinching, & moisturizing.
Share
View full details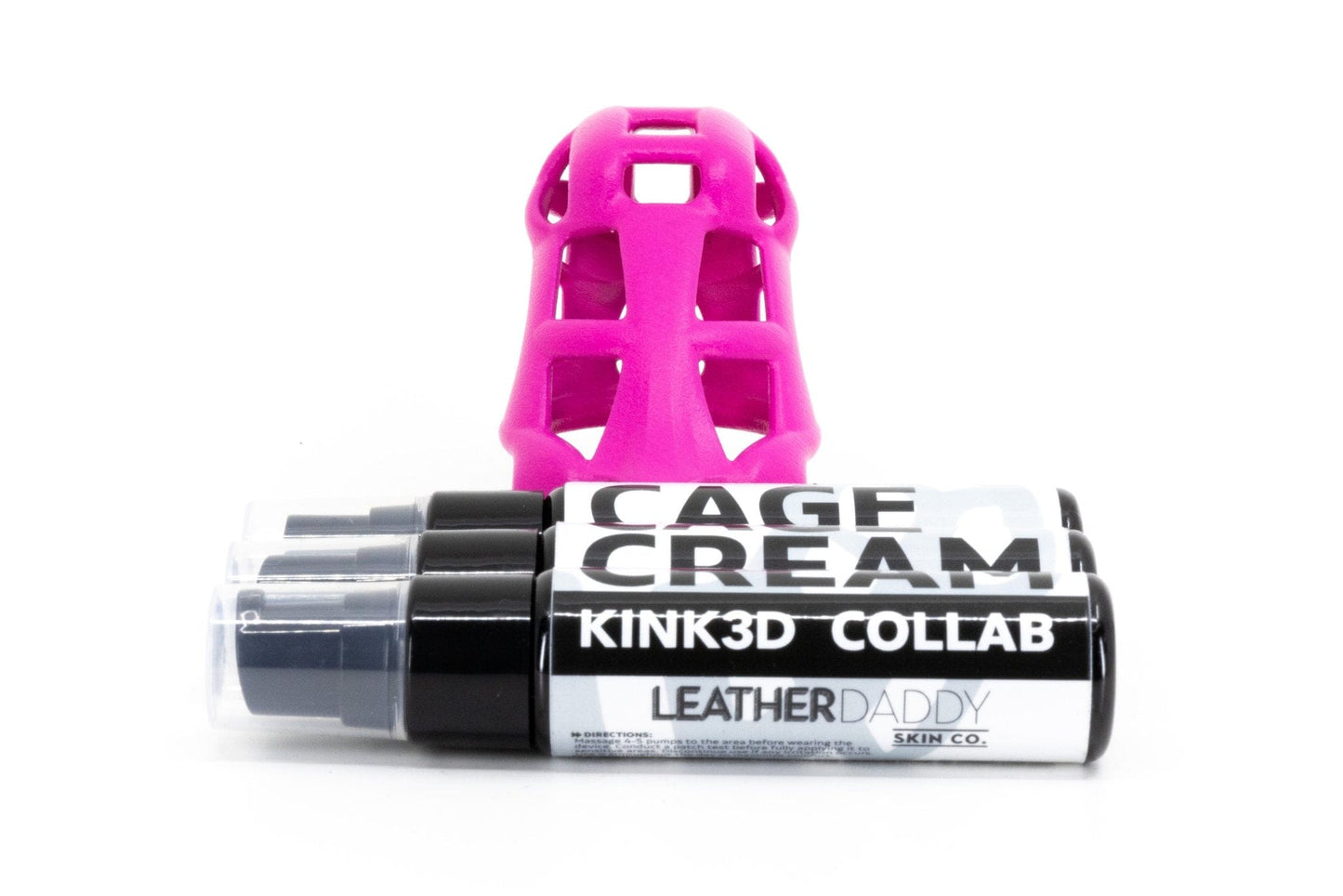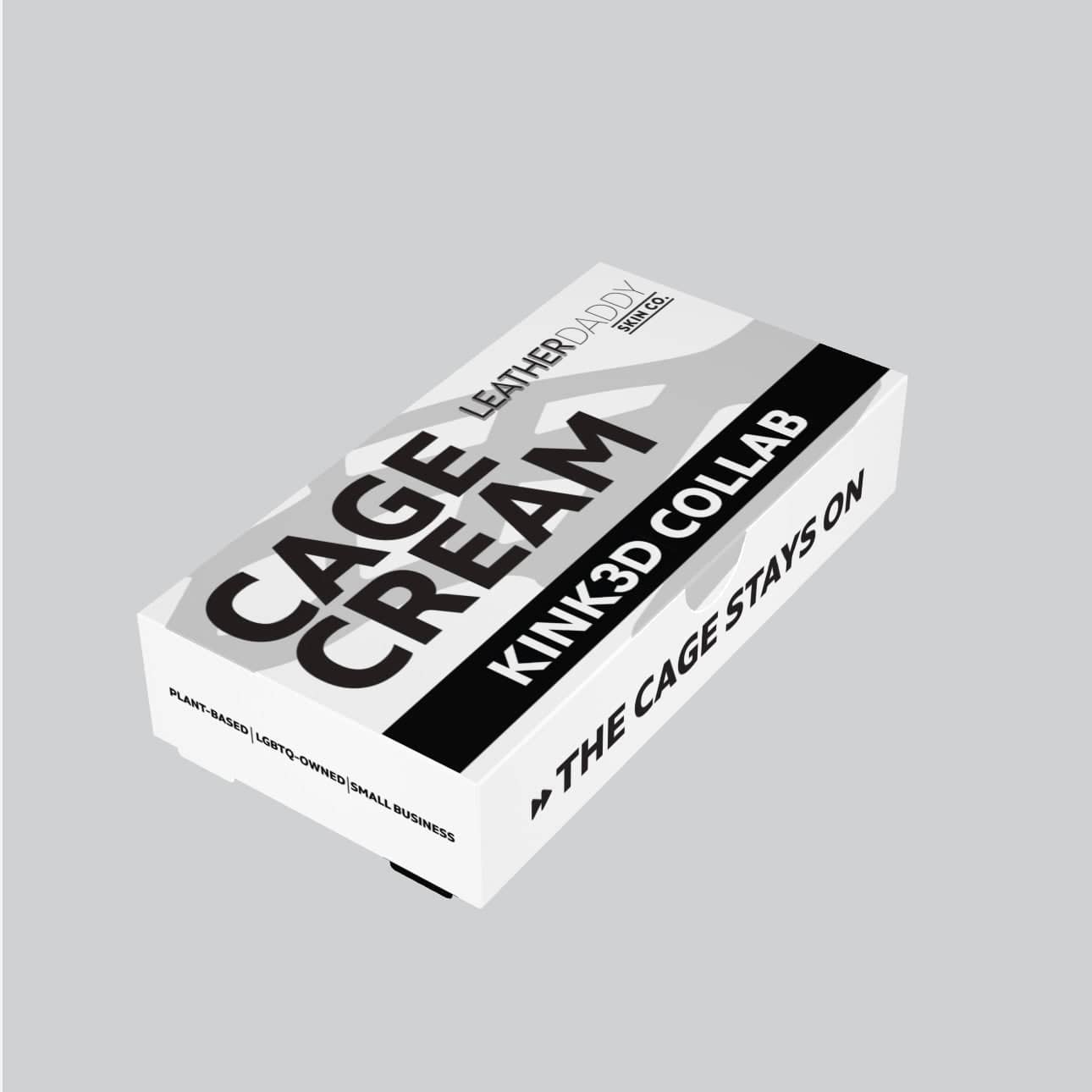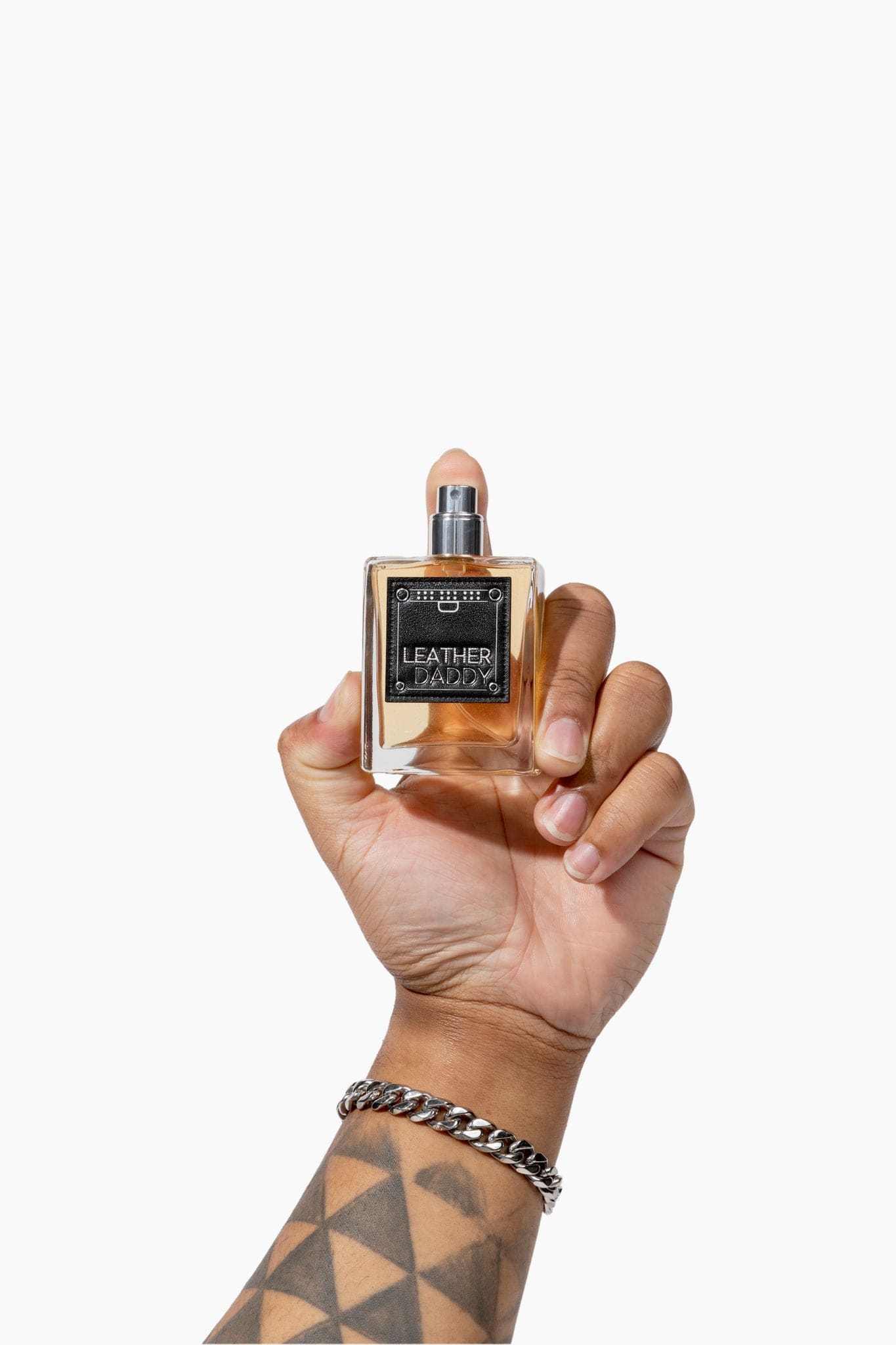 LeatherDaddy Cologne
THE fragrance thats turning EVERYONE on!
Regular price
$140.00 USD
Regular price
$140.00 USD
Sale price
$140.00 USD
Unit price
per
Sale
Sold out
Share
View full details